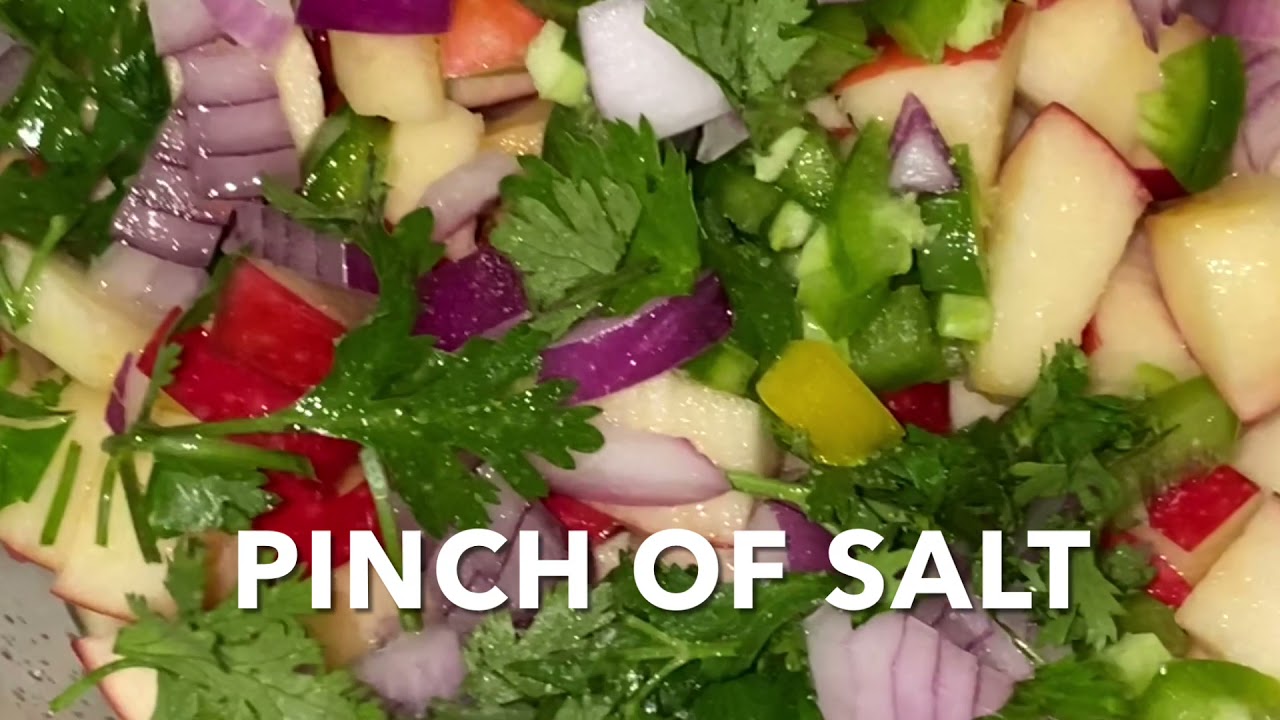 Idaho apples add a nice crunch to this unique salsa! Serve with homemade cinnamon tortilla chips or your favorite chips from the store!
For Salsa:
3 Pink Lady apples, cored and chopped into small cubes
½ cup EACH yellow and red bell pepper, diced
½ medium red onion, finely chopped
1 jalapeno pepper, seeded and finely chopped
3 Tablespoons chopped cilantro
1 Tablespoon honey
¼ cup fresh lime juice
Salt to taste
¼ cup toasted pecan, chopped (optional)

For Chips:
1 package (10-12) large flour tortillas
Butter flavored cooking spray
3 Tablespoons cinnamon sugar

To make salsa in large bowl combine apples, bell peppers, onions, jalapeno and cilantro. In separate small bowl whisk honey and lime juice together and pour over apple mixture. Toss to coat and chill in refrigerator at least 30 minutes to blend flavors while making chips. If desired, sprinkle nuts on top of salsa just prior to serving.

To make chips, place two large tortillas on a large non-stick baking pan. Lightly coat one side with cooking spray and sprinkle with cinnamon sugar mixture then lightly spray again. Cut into wedges and separate slightly on baking sheet to allow even browning. Bake in preheated 350 degree oven for 8-10 minutes. Continue with remaining tortillas. Serve baked tortilla chips with apple salsa.