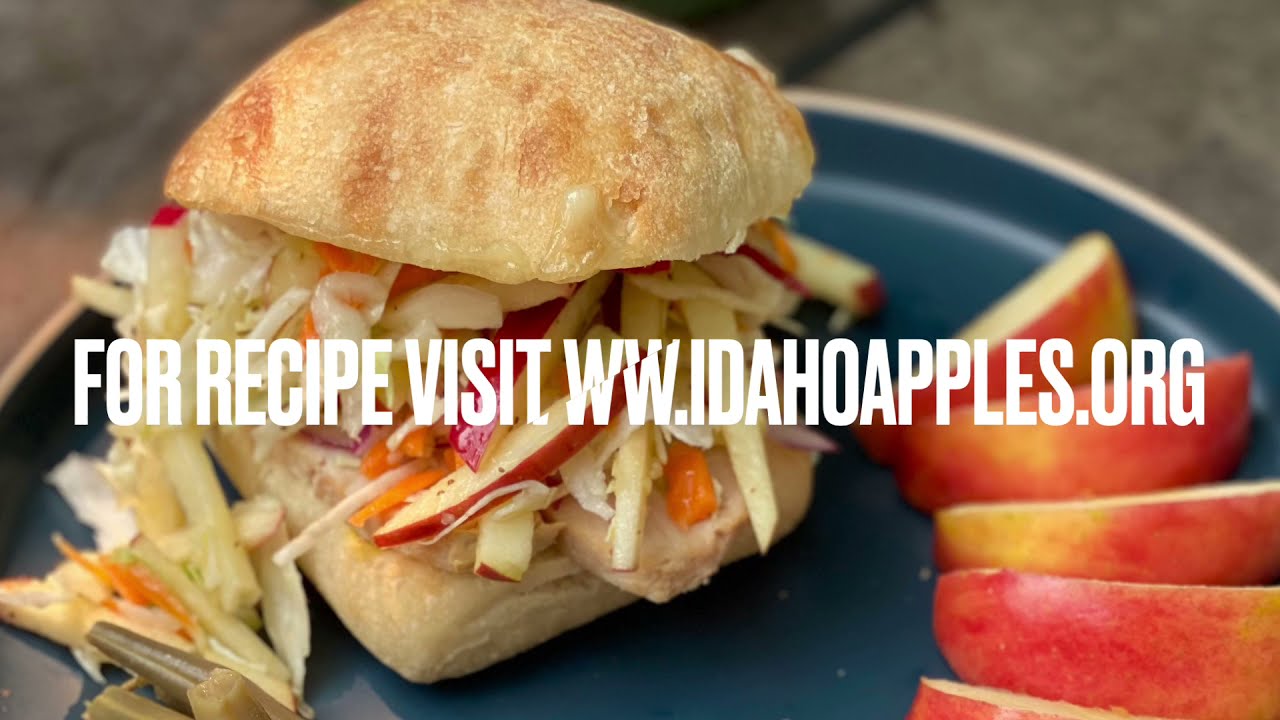 Try this elevated version of a normal grilled cheese. Top it all off with a fresh and easy Idahoapple slaw.
For Slaw:
2 Fuji Apples, cut into thin
matchstick pieces
1 cup shredded cabbage*
½ cup shredded carrots*
½ cup thinly sliced red onion
¼ cup olive oil
¼ cup apple cider vinegar
1 Tablespoon apple juice
1 Tablespoon honey
½ teaspoon celery seeds
Salt and pepper to taste

For Sandwich:
4 Ciabatta rolls
4 Tablespoons dijon
mustard
1 pound sliced roasted
turkey breast
To make slaw: In large bowl, combine apples, cabbage, carrots and onions. In small jar with tight fitting lid, combine olive oil, apple cider vinegar, honey and celery seeds. Shake to combine. Pour dressing over slaw mixture and toss to coat. Taste, add salt and pepper as desired.

To Make Sandwich: Preheat broiler to 350 degrees. Cut Ciabatta roll in half and spread each side of roll with Dijon mustard. Place sliced turkey on bottom halves of rolls and sliced cheese on the other halves. Broil just until cheese is melted, about 5 minutes. Remove sandwiches from oven. With tongs, pile on ½ cup slaw onto the turkey side of rolls. Top with toasted cheese half of roll and serve immediately with any remaining slaw. *may substitute pre-packaged slaw mix for shredded cabbage and carrots