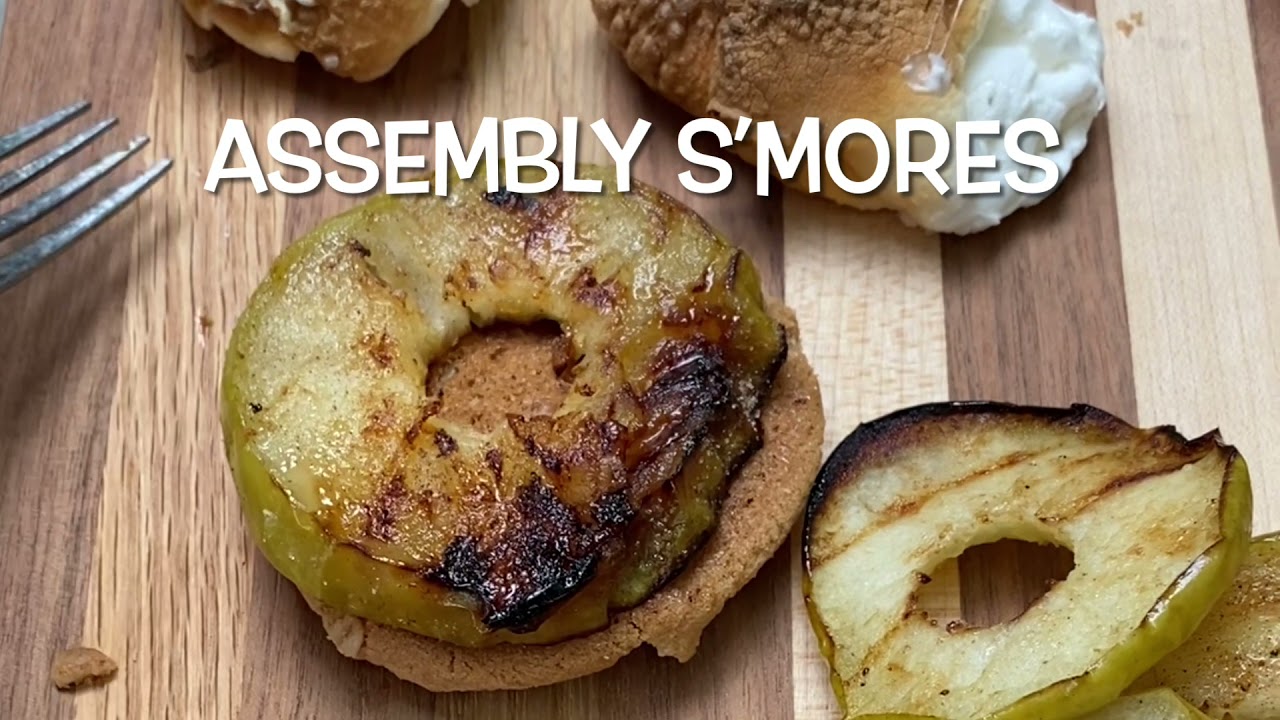 Oatmeal cookies replace graham crackers, add some grilled Idaho Apples and top with a marshmallow, caramel sauce and another cookie. This will have everyone's mouth watering.
2 large Granny Smith Apples,
sliced horizontally into ½ inch rings
¼ cup melted butter
1 TBSP cinnamon sugar mixture
8 large marshmallows
¼ cup caramel sauce
8 soft thin oatmeal cookies (store
bought or homemade)
¼ cup toasted walnuts, chopped
Preheat barbecue grill. Brush apple slices with butter place on hot grill. Grill approximately 5 minutes, or until grill marks appear, then turn apple slice over, baste with more butter and grill another 5 minutes or until apples are soft and lightly browned. Remove apple slices from grill and sprinkle lightly with cinnamon sugar.
Toast marshmallows over grill. To assemble, place one cookie, bottom side up on a plate. Top with 1 grilled apple slice, 1-2 toasted marshmallows, drizzle with 1 tablespoon caramel sauce, sprinkle 1 tablespoon toasted walnuts, a second grilled apple slice and then top with second cookie.
Serve immediately while apples and marshmallows are warm.